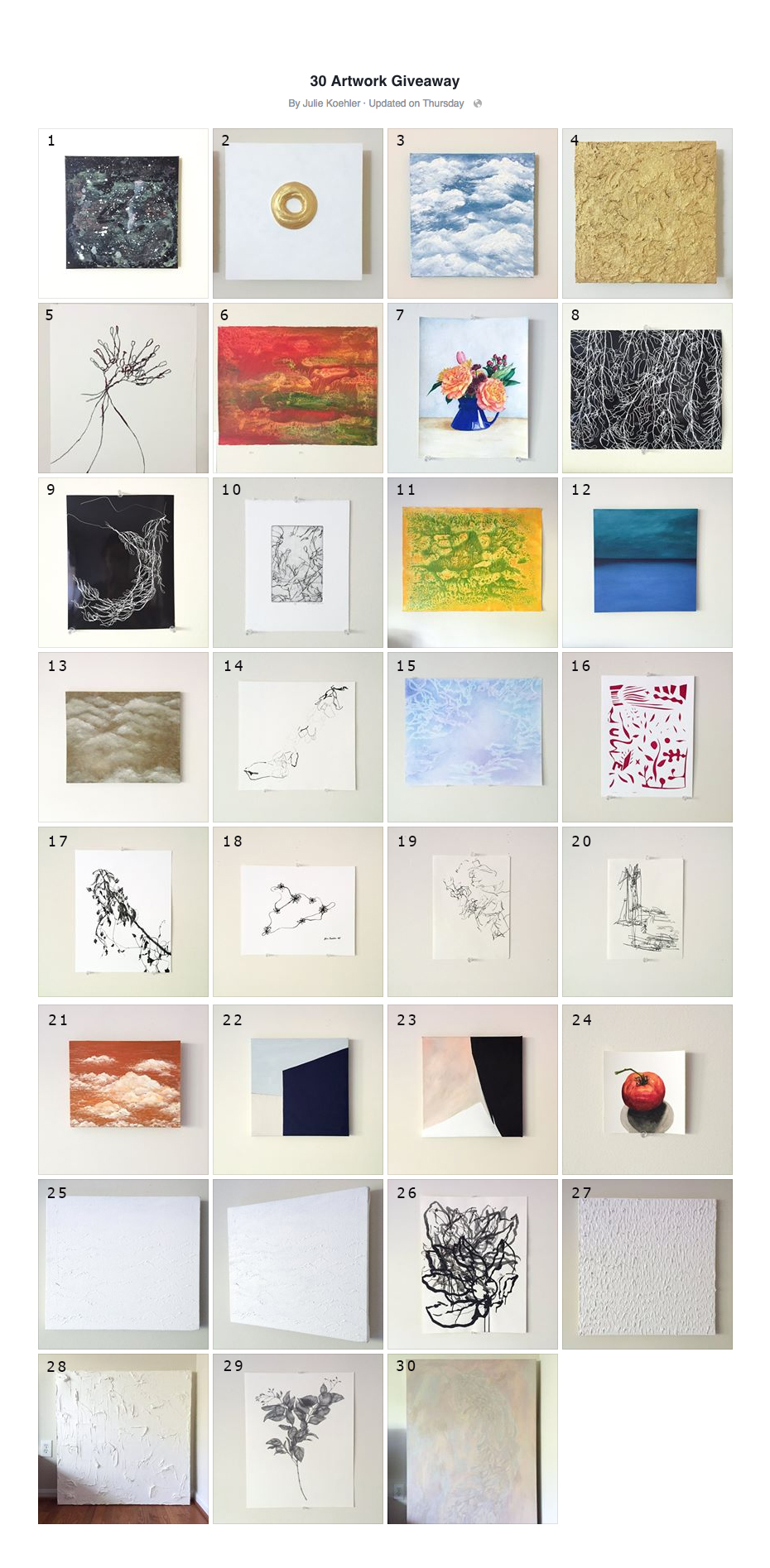 As a celebration of my 30th birthday this year, I am giving away 30 pieces of artwork! If you and I know each other, you can participate in this raffle. I am also opening it up to my friends' friends, so if you know your friends would like an art piece, please share this message and invite them to join.
To view a bigger image of these 30 artworks, check out the "30 Artwork Giveaway" photo album on my facebook page (https://goo.gl/RkAalg). Comment on this post with your name (and who you know me through if you are my friends' friend), and the numbers of your first to third choices.
If you have a facebook account, you can participate there by giving a heart to the piece you would like the most. Then, give a like to two of your next choices. Doing so will enter you into the raffle.
The raffle closes Tuesday, May 24th and the announcement will be made the next day.
Shipping note:
I will be happy to hand deliver the piece if you are close by. If the piece needs to be mailed, please cover shipping cost.